Tattoo Aftercare Salve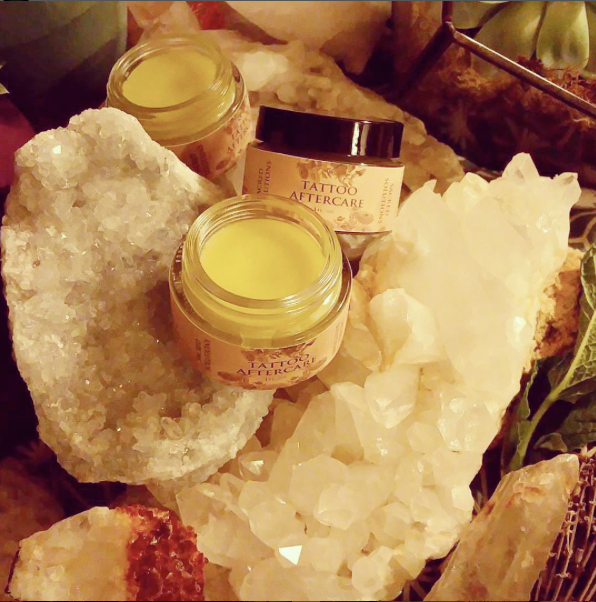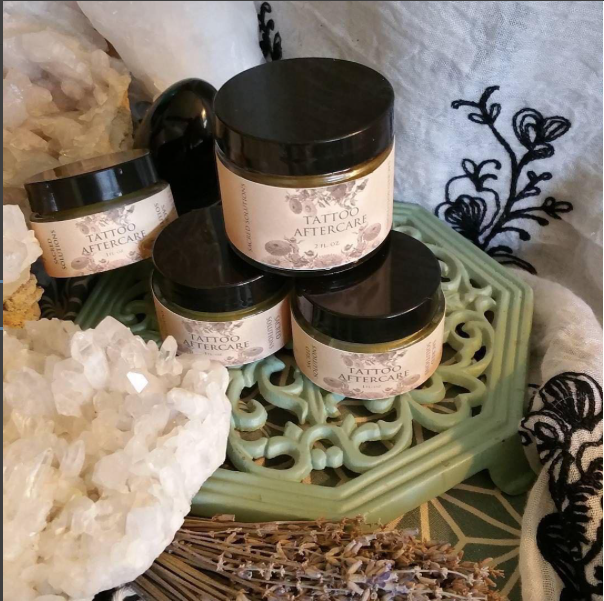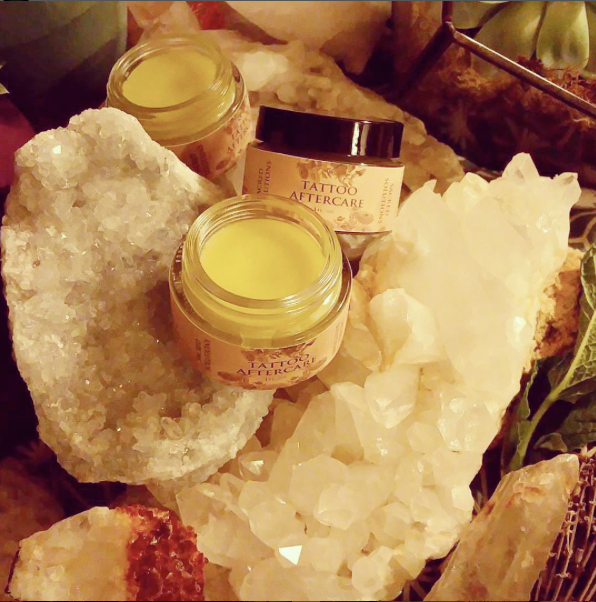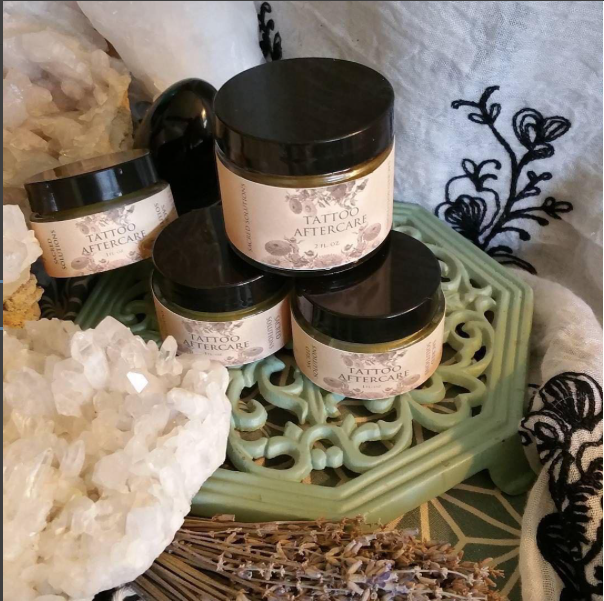 sold out
Tattoo Aftercare Salve
I developed this balm specifically for Tattoo Aftercare. Available and in stock at Black Lotus Tattoo Gallery in Hanover, Md (blacklotustattoos.com).
Sacred Solutions Tattoo Aftercare is a soothing blend of organic lavender, organic peppermint oil, grape seed oil, Maryland beeswax, vitamin e oil, coconut oil, burdock and calendula oils to sooth and calm inflamed skin while a blend of natural anti- bacterial essential oils and tinctures of echinacea, comfrey (skin repair), and chaparral to protect and aid in faster healing and help with dryness and itching.
This can be used during the tattoo session to help reduce redness. It is a great alternative to petroleum-based jellies and synthetic creams traditionally used for tattoo procedures and healing afterwards. Organic oils aid in soothing redness and inflammation.
Grape seed and coconut oils hydrate and nourish skin while natural anti-inflammatory essential oil properties aid in repairing damaged skin.
HOW TO USE
Sacred Solutions Tattoo Aftercare is extremely healing to new work and can be applied regularly.
Apply a thin layer 2-3 times a day or as needed. A little goes a long way on a fresh tattoo. Also, it's a great general wound salve for minor cuts , abrasions, sunburn, razor burn, itching, inflammation, bug bites, dry skin, and a natural SPF is included in the salve. Always follow your artist's aftercare instructions.
Tattoo Aftercare is offered in Artist-sized jars (4oz) for use during tattoo procedures. Please contact us for wholesale information.
Cruelty Free - Non- GMO ingredients - All Natural
All ingredients I purchase to make these products are USDA certified organic and locally sourced when possible.
This product is for external use only.
Available in .5oz, 1oz, 2oz and artist size 4oz by request
*May be used under tattoo Derm