Tattoo Aftercare Spray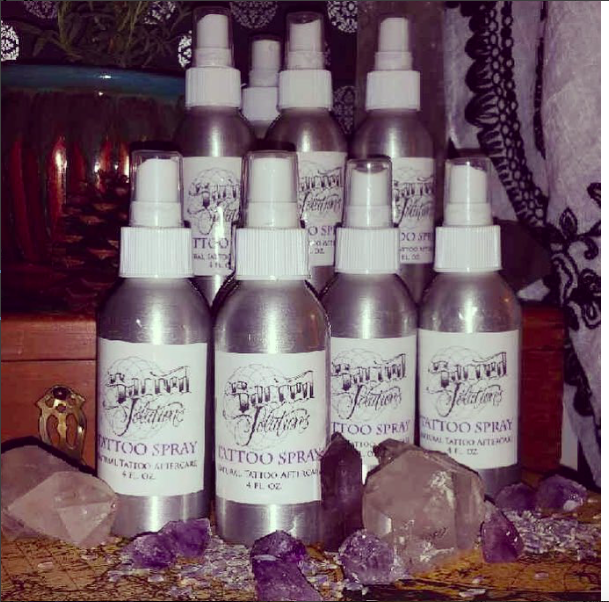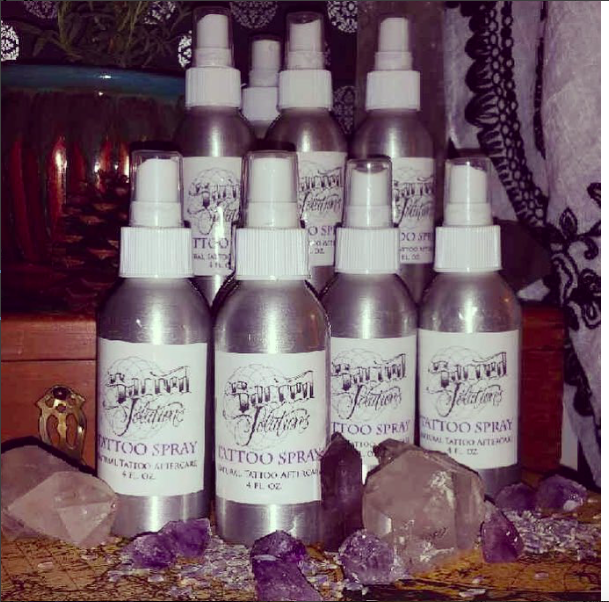 sold out
Tattoo Aftercare Spray
Sacred Solutions has made the perfect way to heal your tattoo if you prefer dry healing... If a salve is too much moisture for you, you'll love this refreshing toner to heal your tattoos.

The spray is made with distilled water, lavender oil, witch hazel, carrot seed oil, Yerba mate tea, yarrow, chamomile, helichrysum, and peppermint soothes dry and inflamed skin. feels great on sunburn, razor burn, and makes a great facial toner to remove excess oils from the skin with soothing lavender and peppermint.

Carrot Seed nourishes and works as a natural SPF. it's safe to use on your kids and work as a light bug spray and soothes itchy bug bites thanks to the lavender and peppermint oil. A must have for the summer!

This is a VEGAN FRIENDLY, Cruelty Free, Non- GMO ingredients used always. All ingredients I purchase to make these products are USDA certified organic and locally sourced when possible.

This can be used during the tattoo session to help reduce redness. It is a great alternative to petroleum-based jellies and synthetic creams traditionally used for tattoo procedures and healing afterwards. Organic oils aid in soothing redness and inflammation.

Grape seed and coconut oils hydrate and nourish skin while natural anti-bacterial essential oil properties aid in repairing damaged skin.

*May be used under tattoo Derm.
Handmade item
Ships worldwide from Baltimore, Maryland